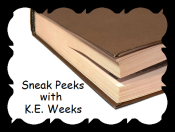 This feature is presented by guest blogger, K.E.Weeks.
Recently, I watched
The Conspirator,
a 2010, PG-13 movie, directed by Robert Redford and starring James McAvoy. It is an historical drama where Frederick Aiken (McAvoy) defends Mary Surratt against charges of conspiring to kill President Lincoln. It's an excellent, historically-accurate film that brings to light some of the lesser-known figures in the Lincoln assassination.
Thus, when I saw the book
Chasing Lincoln's Killer: The Search for John Wilkes Booth
by James L. Swanson, I was interested in learning more about this period in US history ($11.55; Scholastic Press; February 1,
2009).
Chasing Lincoln's Killer
is historical non-fiction that reads like a thriller novel. Swanson does an excellent job of drawing the reader into the story and telling the tale one cliff-hanging scene at a time, even when the reader knows how it all ends. The story begins March 4, 1865, at Lincoln's inauguration for a second term and continues to his assassination and the subsequent manhunt for the 9 conspirators (Booth, plus the other eight). Swanson does an excellent job of jumping between events that are happening simultaneously. Such skipping around could be confusing, but it isn't because Swanson deftly glides back and forth between scenes.
The text is meticulously detailed and well-researched. All dialogue in the book comes from original sources: letters, trial transcripts, newspapers, etc. The book contains dozens of photographs and drawings from the era, and the text is illustrated with old newspaper-type font and brown ink for an "old-fashioned" look. At the very end of the book, it also has a map of the route the conspirators took. I wish I had known that as I was reading the story because it would have been helpful for placing the scenes in context while Booth flees to Virginia, back to Maryland, and then to Virginia again.
Chasing Lincoln's Killer
is actually based on another (adult) book by Swanson,
Manhunt: The 12-Day Chase for Lincoln's Killer
, a
New York Times
bestseller. Swanson does a good job of not watering down the adult book for the young adult audience. Instead, he changes the vocabulary slightly and shortens the overall story considerably (496 pages to 208 pages). In the acknowledgements, he says that several children were his "test readers," and it shows. His niece's second-grade classmate advised him to "Keep in all the blood and gore, but not so much that our parents flip out."
Swanson appears to have taken that advice to heart. He maintains the detailed descriptions of Lincoln's wound —the blood and brain grey matter that leaked out of the bullet hole — but does not carry on about it. Of course, there is some violence. In addition to Lincoln's assassination, there is the attempted murder of Secretary of State William H. Seward and his family, Booth's leg wound and subsequent shooting death, and the murdering of a pair of horses (this is a simple, one-liner; no description. I can't take animal cruelty).
Despite its short length, the book is neither childish nor condescending, and is appropriate for mature 4
th
graders through adults. It is a significant contribution to the "living books" movement. Students who are studying the Civil War or love history would find
Chasing Lincoln's Killer
fascinating. I rate the book five stars (out of five) for making history come alive for a young audience, keeping the story simple without being simplistic, and scrupulously maintaining historical accuracy.
The author was born on Abraham Lincoln's birthday, February 12
th
. It would be appropriate, then, to read
Chasing Lincoln's Killer
as we approach that milestone.
Disclaimer: The purpose of this review is to guide parents into selecting appropriate, significant, high-quality literature for their teens and tweens.
I have no connection with the author or publisher of this book. I am a home educator of two children, 12 and 14, with a Master of Art degree in American Literature and a keen interest in young adult fiction and nonfiction.