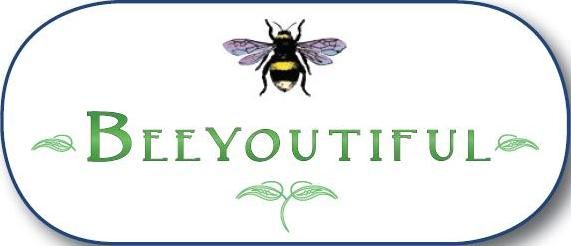 When my children were younger, I didn't know much about natural remedies. Whenever they started to show signs of sickness, my best tools were fluids and sleep with some prayers that it wouldn't get worse enough to require a doctor's visit. I wish I had known some of the natural remedies that help boost the immune system and body to repair itself. If I had, I think I would have saved us a few trips to visit the pediatrician.
Beeyoutiful is a supplier of natural products for healthy living with a desire to help others obtain and maintain good health. A couple of years ago, I
reviewed Beeyoutiful's Berry Well,
an immune system booster. This second time around I was able to sample the
B.A.L.M. lip moisturizer
and
Ow!-Ease
.
I received the peppermint B.A.L.M. I usually don't like peppermint balm, but this one has a lighter scent with a smooth application. It is made of organic grapeseed oil, organic shea butter, beeswax, and peppermint essential oil. It made for a great all-around, every day lip moisturizer.
The Ow!-Ease is an arnica-based trauma salve. I had actually never heard of arnica before, but discovered it is a flower that has been used medicinally for centuries, often for sprains and bruises. Other ingredients include olive oil, calendula, St. Johns Wort, cayenne, coconut oil, beeswax, and lavender and rosemary essential oils.
Ow!-Ease has a light natural scent with an easy application in a twist-up tube. The blend has a slight greasy feel, but goes on smoothly and is absorbed by the skin in a short time. I did not have the opportunity to personally use Ow!-Ease, but both my husband and son used it for sore back muscles and said it was helpful. When my son was younger, I used to put regular lotion on his bumps and bruises to satisfy his need for me to "fix it". With Ow!-Ease, the application would have had more than an emotionally soothing effect and actually helped the injury heal faster. It would have definitely been great to have around when my kids were little to put on bumps and bruises.
B.A.L.M. lip moisturizer
, which is available in both peppermint and orange, retails for $3.00. The
Ow!-Ease
retails for $15.00, with quantity discounts available. Both can be purchased, along with other products to benefit your health, at the
Beeyoutiful website
.
Disclaimer: This review was provided as a result of my participation in The Old Schoolhouse Magazine Crew. I was provided the product free of charge in exchange for my honest review. I have received no other compensation. I strive to give a balanced overview of each product, detailing my opinion of both pros and cons and how the product worked for my family. What works for one family may not work for another. I encourage you to read reviews of other Crew members and research sufficiently to determine if any product will be a benefit to your homeschool. You may read more reviews on this product by visiting here.