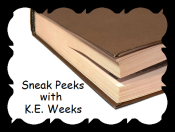 This feature is presented by guest blogger, K.E.Weeks.
I'd never even heard of black radishes before. Usually, I don't care for the sharp taste of radishes. I look upon them as little more than pretty garnishes, cut into roses at the edge of plates of Japanese food. But, recently I've become curious about black radishes, which play a key role in the World War II historical young adult fiction novel by the same name,
Black Radishes
by Susan Lynn Meyer (Delacorte Press, 2010). This is Meyer's debut novel, and if it is representative of her work, I'm eager to read more.
The novel is based on her father's experiences growing up as a French Jew during WWII. While protagonist Gustave Becker faces similar circumstances as Meyer's father, the novel is not a memoire. The book opens in Paris, France in March 1940. Eleven-year-old Gustave Becker and his friends Jean-Paul and Marcel are on a scavenger hunt for the Jewish Boy Scouts. This typical childhood activity is interrupted by a French woman spitting on him, shouting, "Dirty Jews!" As Gustave runs home, he spies the words, "France for the French! Jews out of France!" scrawled on the street.
And so begins Gustave's journey across France to escape the Nazi German occupation. Gustave and his family escape to Saint-Georges–Sur-Cher, a village which eventually becomes the demarcation line between occupied and unoccupied France. The book includes maps of France and Europe to help the reader picture the action.
The coming-of-age novel has an appropriate amount of danger and implied danger, but little violence, which makes it ideal for upper elementary and early middle school studies of WWII and the Holocaust. Oftentimes, realistic novels on WWII contain too much horror for youthful readers. This novel is the exception.
That is not to say that the novel is watered down or somehow "simple." It isn't. The book has a fairly complex plot and subplots, including anecdotes about the black market and the French Resistance. Moreover, the book isn't overly predictable and is meticulously researched. Meyer weaves historical facts into the story with relative skill, such as the description of the chocolate manufacturer Menier family castle that straddles the demarcation line. What I like most about the book is the attention to small details which make the reader feel as though he is there, like the yellow postcards families are permitted to send across the demarcation line where they can circle "We are well/ill."
In his dealings with Nazi soldiers, Gustave discovers they love to eat black radishes, salted, with their beer. This discovery helps him distract the soldiers as his father crosses the demarcation line with precious cargo.
Overall, I give this book five stars. And, while I'm not going to rush out and buy heirloom black radish seeds for next year's garden, this book has sparked my curiosity enough that if I stumble upon black radishes in my travels in Europe or elsewhere, I would definitely try a slice.
Disclaimer: The purpose of this review is to guide parents into selecting appropriate, significant, high-quality literature for their teens and tweens.
I have no connection with the author or publisher of this book. I am a home educator of two children, 11 and 14, with a keen interest in historical fiction for young adults.